My parents in So Cal just called to ask what this was… I was just talking about the SpaceX rocket, and I am pretty sure this was it! They probably should warn people about this stuff.  My parents thought either it was an EMP, or the U.S. was under attack… Amazing!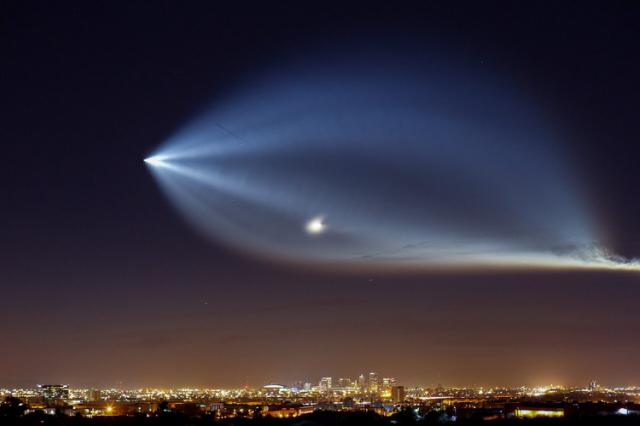 Confirmed – This was the SpaceX Rocket leaving Vandenburg Air Force Base.
You can see the booster separated and in a good spin.